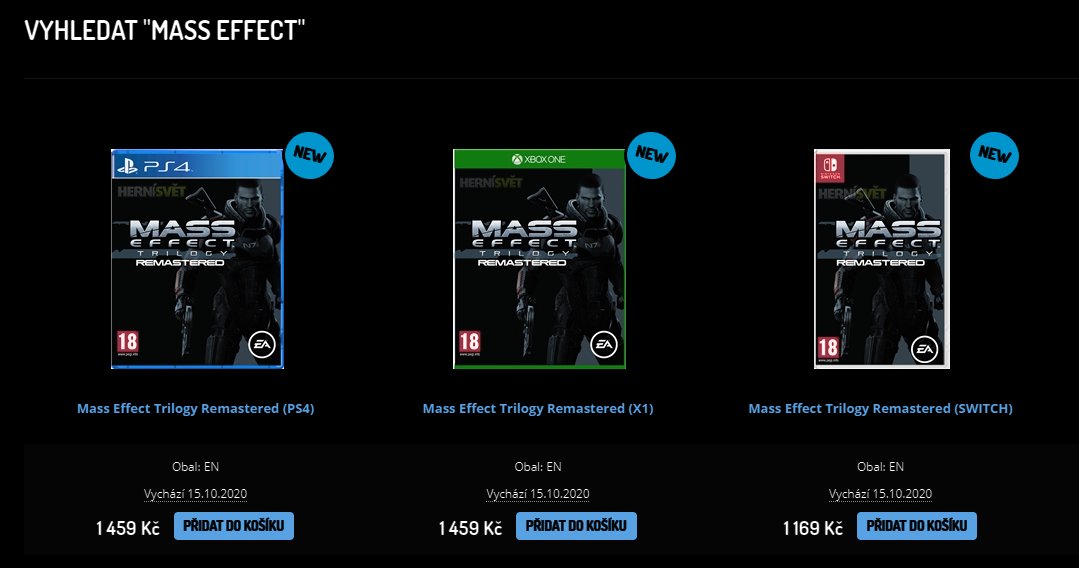 Coming this October for PS4, Switch and Xbox One
It appears a remastered collection for the Mass Effect series is coming later this year.
Mass Effect Trilogy Remastered seems to be gearing up for an October 10 release on PlayStation 4, Xbox One and Nintendo Switch.
The listing to the Czech retailer Herní svět for the remasters is delisted now, but a Twitter user managed to screenshot the webpage before being removed.