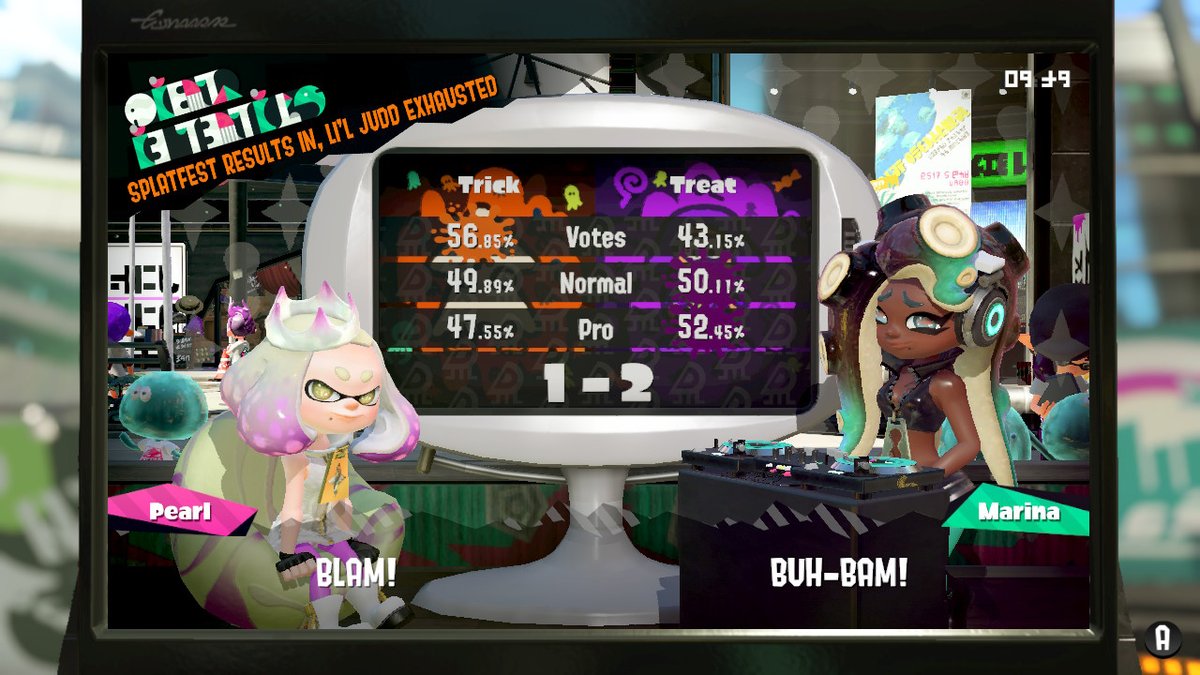 Sweet, sweet victory.
This weekend in Splatoon 2 news, the Halloween themed Splatfest took place, giving players the option of picking Team Trick or Team Treat for their team to bode with.
In the end, Team Treat came chomping with the taste of sweet victory, leaving Team Treat in the dust with the victory of 2-1 overall.
Did your team win the latest Splatfest activity?