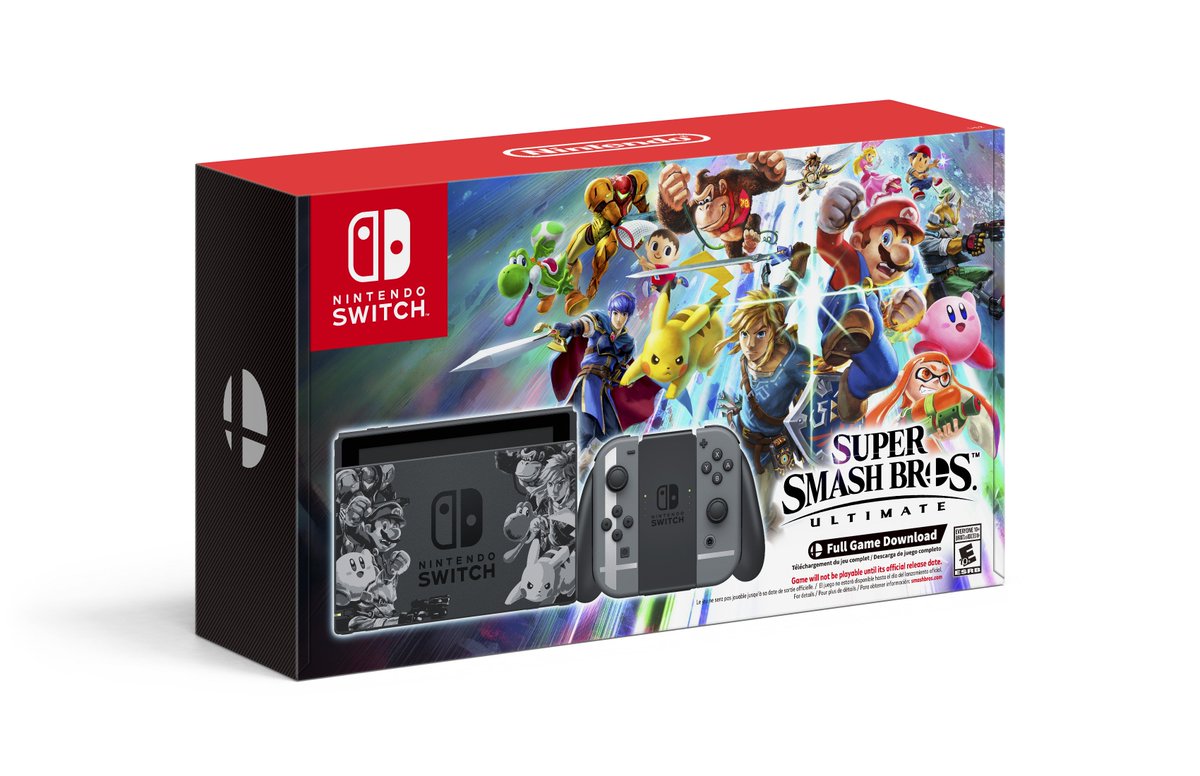 A specially themed Smash Bros Switch bundle is coming this Holiday season.
A Super Smash Bros. Ultimate Nintendo Switch bundle was revealed today during the latest Nintendo Direct presentation.
The console comes with a custom dock and joy-cons, all in the Ultimate style.
The bundle is releasing on November 2nd for the price of $359.99 w/ a digital code for Super Smash Bros. Ultimate, though it won't allow access to the game until the global release of December 2nd.