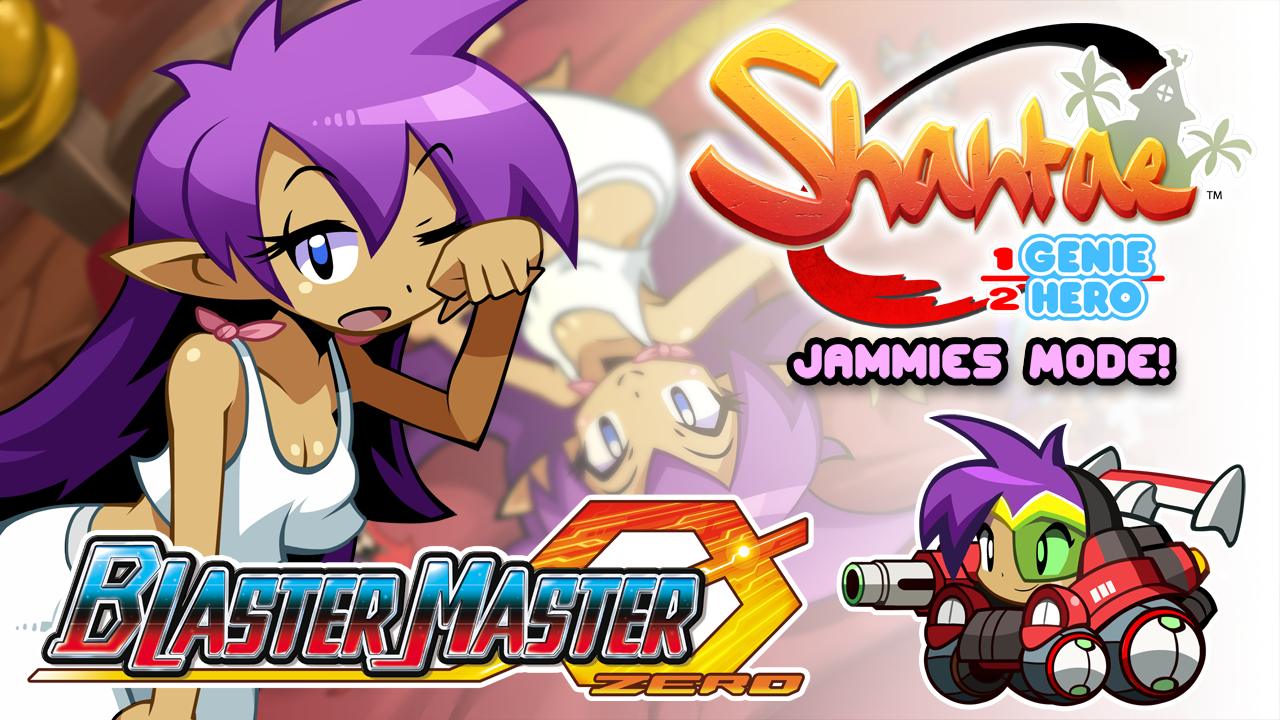 Blaster Master Zero arrives for free to Shantae: Half-Genie owners
Owners of Shantae: Half-Genie Hero on all platforms are in for a surprise update from the creators of WayForward. Starting today, all owners can update their copy to receive the newest update.
Notes from WayForward themselves is available down below.
Starting today, ALL versions of Shantae: Half-Genie Hero will receive a FREE content update that brings an all-new Jammies Mode and Blaster Master Zero Transformation Dance!

Enjoy playing a brand new adventure in naught but your jam-jams! Pillow fight your foes, float on a dream-like cloud, and deploy sleepy sheep projectiles to deal huge damage!

Also included is a new bonus Transformation Dance for use in the main Shantae adventure – change into Sophia III from Blaster Master Zero and blast enemies to bits!

This update is free for all versions of Shantae: Half-Genie Hero (both the base version and Ultimate Edition) – all territories on every gaming platform! It's our free gift to all of you for supporting Shantae: Half-Genie Hero!