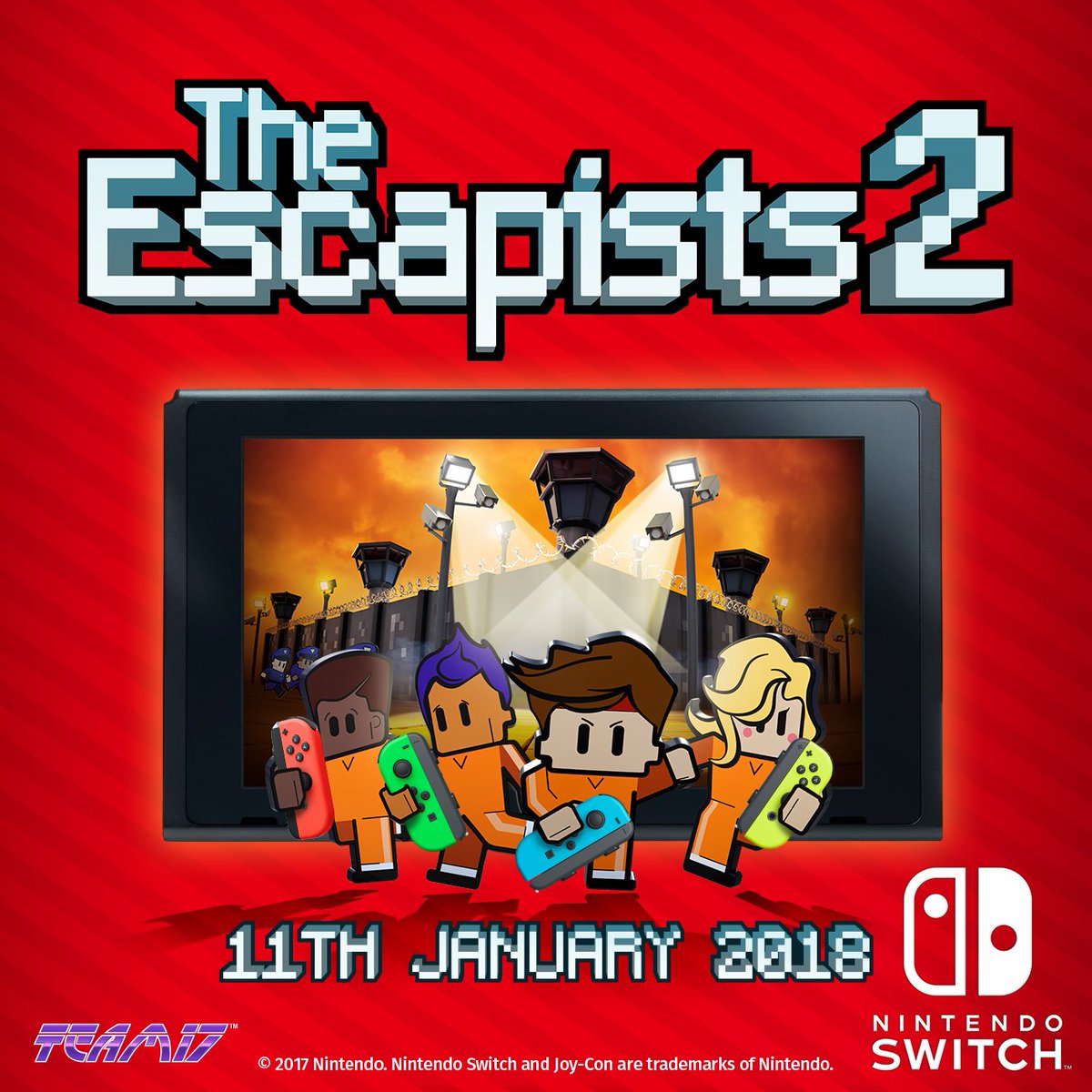 Cellebrating its launch this January on Switch.
The Escapists 2 will be heisting the Nintendo eShop starting next month, as Team17 and Mouldy Toof Studios have announced.
The games objective is you, as a prisoner, to escape from ten unique prisons, with various obstacles, authorities, and oh yeah, traps on the way out.
One of the neatest features has to be it's two player split-screen co-op, allowing both players to pair up and escape using a Joy-con each, or go full out by budding up with four players through online play.
Beginning January 11th, you'll be able to go on your own journey on the Switch. Check out the trailer below.
---