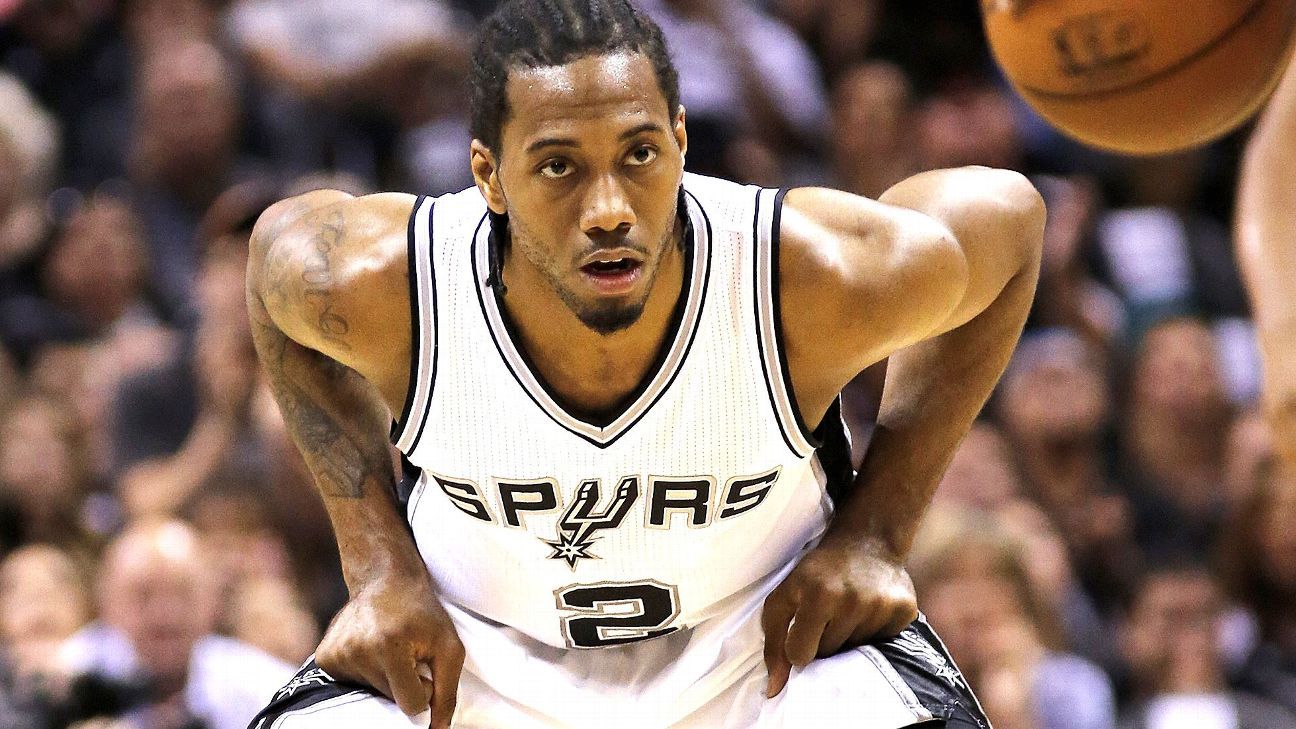 Confirmed to make his season debut against Texas rival Dallas Mavericks tonight after suffering injury in the Western Conference Finals against Golden State Warriors.
The San Antonio Spurs franchise player Kawhi Leonard will be making his season debut against state rival Dallas Mavericks tonight, head coach of the Spurs Gregg Popovich confirmed.
The Spurs will be on the road tonight playing in the American Airline Arena, home of the Mavs. Per Michael C. Wright of ESPN.com, Leonard will be on a minute restriction as he loosens up for the first time this season after getting injured against the Golden State Warriors in Game 1 of the Western Conference Finals.
Pop just now: "Kawhi is back." He'll be on a minutes restriction.

Michael C. Wright, ESPN Staff Writer
The Spurs currently hold a 19-8 record, notching third place in the Western Confrence behind the Houston Rockets and Golden State Warriors.
The San Antonio Spurs / Dallas Mavericks game will tip off at 8:30 PM Eastern / 5:30 PM Pacific