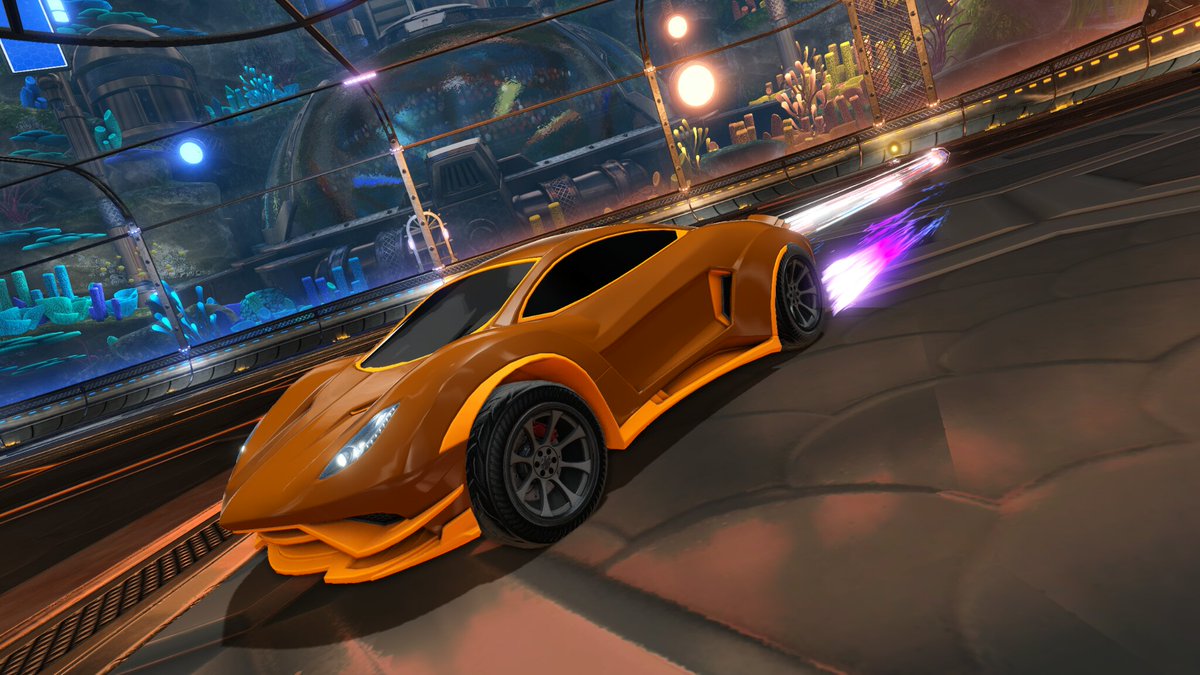 How does the Rocket League fare on the Nintendo Switch, on the go as a handheld and a console game? Find out in our review!
When fans of Psyonix car-meets-soccer first heard that Rocket League would be coming to Nintendo Switch during this years E3 event, fans of the game as well as current Switch owners were ecstatic, not only is this the first appearance on a Nintendo platform, but it was also the first portable Rocket League game as well.
Thankfully, this port doesn't dissapoint, Panic Button did a fantastic job bringing the game to the Switch, including all game modes and features found in the console versions of the game. All additional cars, skins, boost trails, and community flags are also their. Of course, the only missing vehicles are the Xbox and Playstation vehicles.
The Nintendo version of the game features the appealing Mario NSR and Luigi NSR (pictured above) for you to choose from. If you're playing in the Red team, you will get Mario, Blue team on the other hand, you get Luigi. There's also a pretty sleek looking Metroid car as well.
Gameplay
The frame-rate works just fine. It runs at a soothing 60 frames per second, making it enjoyable if you've played the game previously on a different platform. Although, the visuals are rough. When playing on handheld mode, it runs below HD graphics, almost resembling a grainy look to some 3DS games. The great thing is when your playing in docked mode, it runs at 720p, a much cleaner image. I felt right at home booting up the game to a three versus three match, with very few interruptions happening during the match. You can get matched up with Switch players, but also be paired into Xbox and Steam matches as well, mixing new and experienced players into mayhem.
There's plenty of choosing from, you can play casual or ranked matches, ranging from Solo, 2v2, just to name a few. There's also a basketball and hockey modes to dwindle into, though finding a match in one of these modes usually takes longer, due to other modes being more popular.
My personal favorite is Rumble, a mode where you get randomized weapons such a boxing glove to unleash a powerful hit and super speed to outduel your opponents speed. There's 11 total abilities in Rumble, so try it out for yourself!
Bang for your buck
For $20, you get the base game with lots of awesome vehicles, game modes, a rocking soundtrack, and constant updates. Classified as seasons, each season is meant to see how high you can reach in rankings through competitive gameplay. Working your way to the top takes time and dedication is possible if you set your mind to it. Plus, the higher you get at the end of the season, the more exclusive items you get at the end of it.
The beauty of the Switch is the portability factor, which allows you to take the game wherever you go. You can share a Joy-con with a friend and play multiplayer on tabletop mode, or use a pair of Pro controllers if you choose to.
---
Final Verdict
While it doesn't look as pretty as the PC version, it does allow you to take Rocket League wherever you go, giving you the advantage of honing your skills on bus rides, road-trips, or wherever you may be! Rocket League will get you hooked for hours, making it an easy to pickup game but hard to master. You'll need to learn how to conserve your boost, fly in mid-air, and play defensively in order to protect your ground. For the asking price, you can't pass on this version, with many more updates coming in the near future. This game is the perfect multiplayer to boot up when you have friends over at your house.
Final score: 9/10