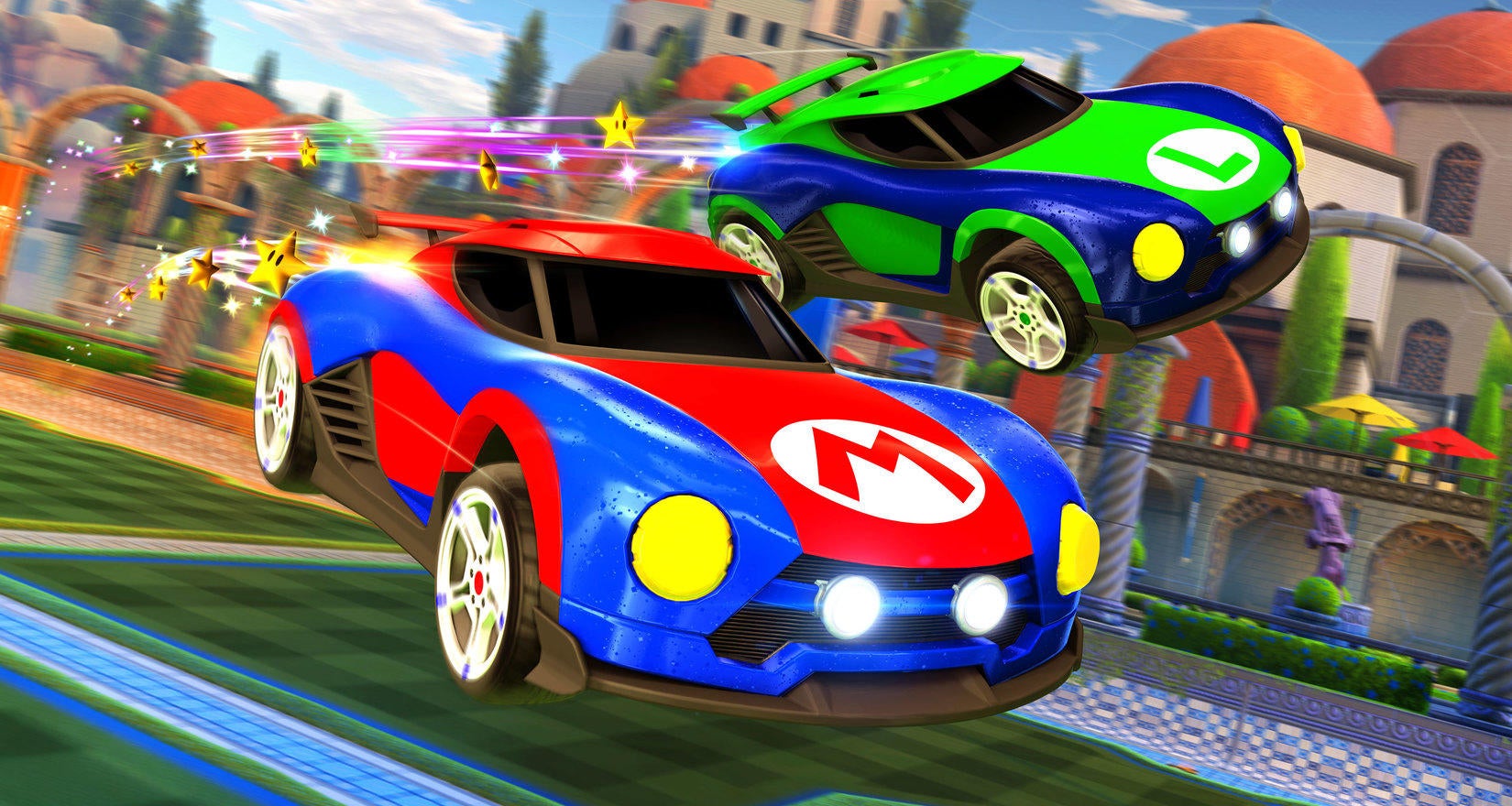 Psyonix reveals Switch exclusive vehicles.
Psyonix has announced that a few Nintendo themed cars will be coming to the Nintendo Switch version of Rocket League. This version of the game will be getting three exclusive cars, which include: Mario, Luigi, and Samus. These three vehicles will be available at launch for free as unlockable cars
Siiick!
Aside from vehicles, boost trails and hats will be usable on normal vehicles as well. Psyonix also released a pretty sweet trailer showing off the fancy cars as well. Rocket League for Nintendo Switch is slated for a Holiday 2017 release.