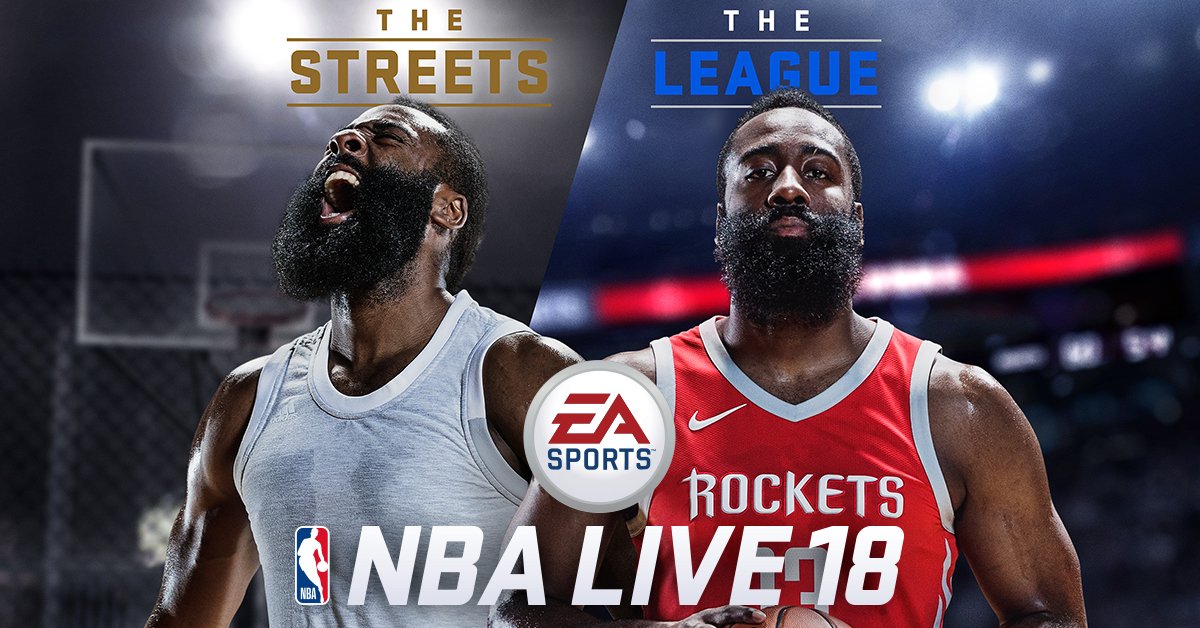 Fear the beard.
NBA Live 18 is making a return after a disappearance from the NBA market early on during this console generation. Houston Rockets superstar James Harden will be gracing this year's cover athlete.
Last time Harden was in the cover? In NBA 2K16, developed by 2K Interactive, which had Harden, Anthony Davis, and Steph Curry. NBA Live was released last year for Android and iOS devices, but this marks the return to consoles finally.
EA Sports is giving the incentive for players who pre-order the game. With a pre-order of NBA Live 18, you'll be able to play the game four days before release and get the game at 33% off.
You can pre-order NBA Live 18 at a discount at GameStop and Amazon using the links below.  Discount applicable on both physical and digital versions.
GameStop
Amazon