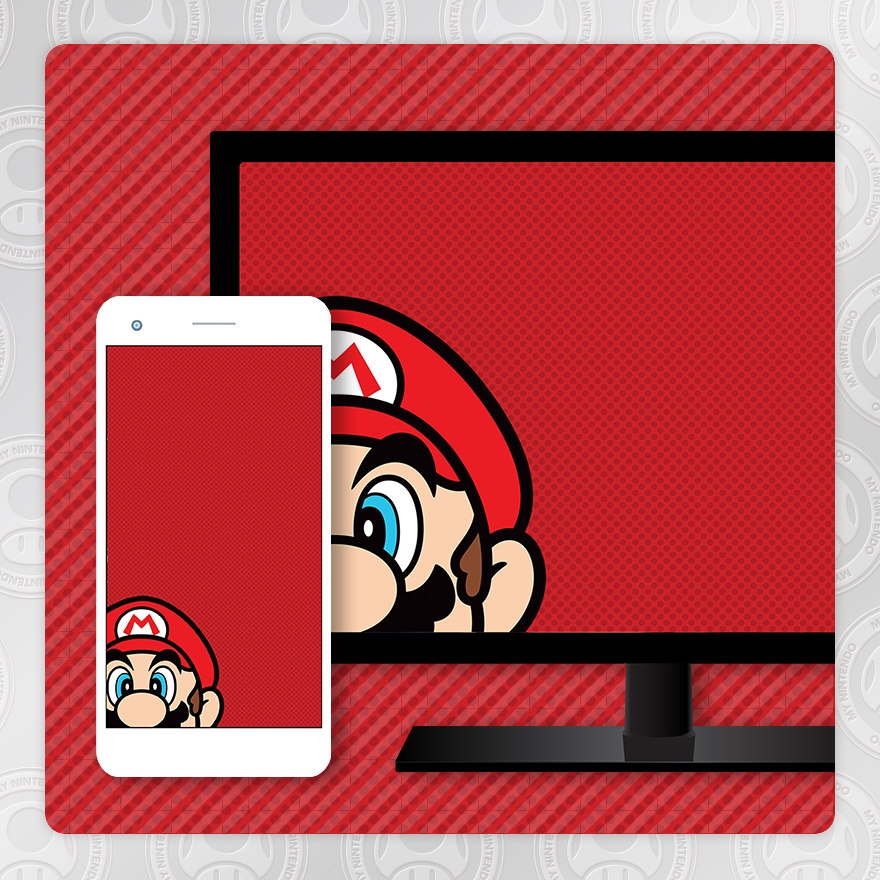 New rewards have now gone live for My Nintendo in celebration of "Mar10" day. (March 10) From various rewards to choose from, such as the simple, yet dazzling Mario wallpapers (pictured above) for mobile and PC devices.
All Mario rewards include:
---
Mario wallpaper – 50 Platinum coins
30% of Mario Kart 8 – 140 G0ld coins
Mario Kart 8 DLC Pack 2 – 60 coins
---
If the coins sounds too much to spend you can always pick up a copy of Mario Kart 8 or the DLC packs here.