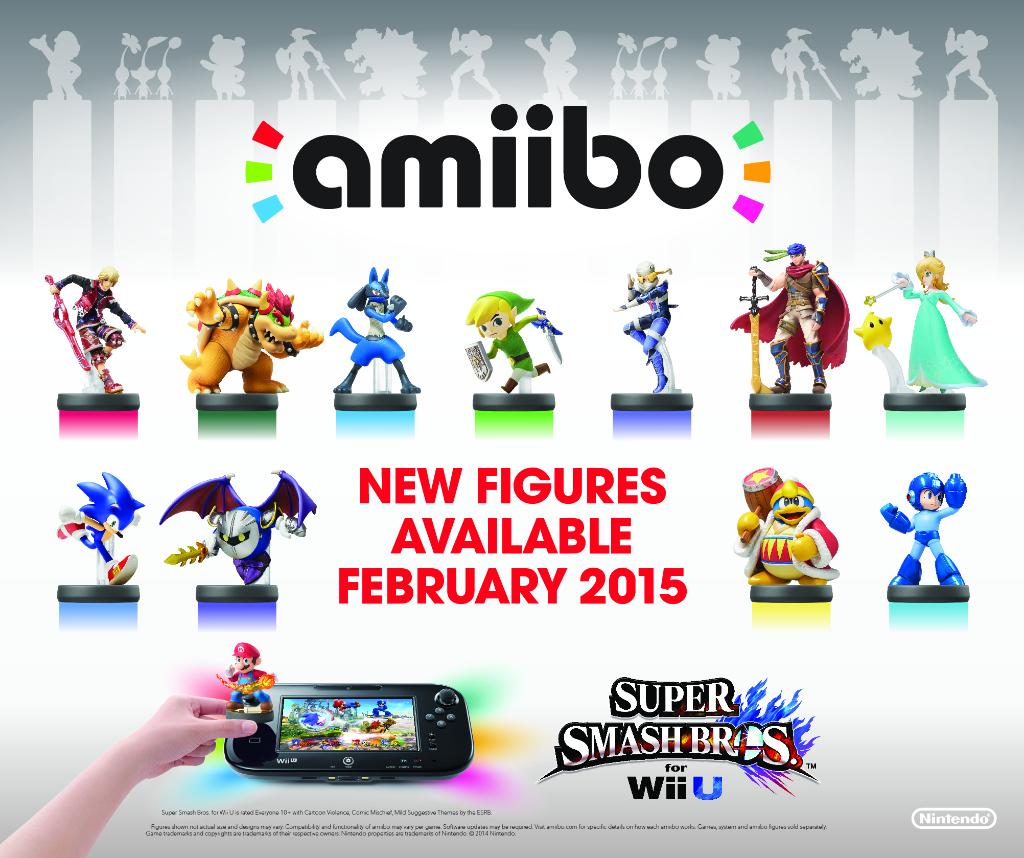 Nintendo of America and Nintendo of Europe have officially revealed new Amiibo's will be releasing into the extent of 2015. You'll be able to collect the typical Nintendo themed characters, but 2 third party Amiibo characters will be coming in the same batch.
11 new Amiibo's will be coming in 2015, the same one's Japan will be getting also. On February 2015, you'll be able to buy and collect:
Shulk
Bowser
Lucario
Toon Link
Sheik
Ike
Rosalina
Sonic
Meta Knight
King Dedede
Mega Man
Any Amiibo's you'll be getting to expand you're soon to be Amiibo collection? Let us know in the comment section below!
Check out the new amiibo you can add to your collection in Feb. 2015! Ninten.do/6016SCJE http://t.co/vGsWqcAbez—
Nintendo of America (@NintendoAmerica) November 11, 2014
The #amiibo range extends in 2015. Here's what January and February have in store! http://t.co/7g795InRrd—
Nintendo of Europe (@NintendoEurope) November 11, 2014